Available at Gig Harbor location.

Whether you dread the mess from a wet dog shaking water all over your house or just don't have a set up that allows you to easily accomplish a bath for your pet, our self-service bathing area is your solution! Bring in your pooch to wash them in a full-service grooming shop… you'll be happy you did! Our self-service pet bathing is available in our Gig Harbor location only. No appointment is needed (but please come in at least a half hour before closing).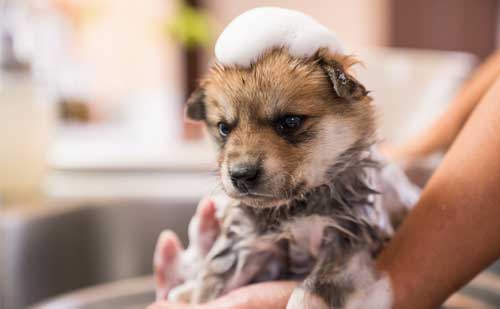 Schedule your pet's reservation today!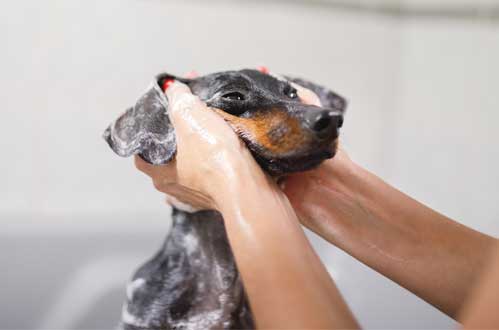 Comfortable and Convenient
Our self-service pet bathing area is set up for you and your dog's convenience. We have special dog bathing tubs which are raised to waist-high, so you don't have to bend down to wash your dog, saving strain on your back. There are steps leading into the tub so you don't have to lift your dog in (anyone with a great big dog will know this is a lifesaver). There are no-slip grip mats on the bottom of the tubs so your dog has steady footing and is more at ease. A long hose with warm water makes it comfortable for your dog and convenient for you (How would you like to be bathed with cold water from a hose? Brrrr... no thanks). Our bath tubs can accommodate the largest dogs.
We Supply Everything But the Dirty Dog!
Clean Towels (as many as you need)
Aprons (so you stay dry)
Blow Dryers
Shampoos & Conditioners (a large assortment)
Brushes
Ear Cleaning Supplies
Please call for prices or more information: (253) 851-3930.