Available at our Olalla location.

Cats might seem pretty independent, but we know they need just as much love as dogs do. Our feline guests get their own condo, and during the day they are allowed to roam the cattery where they can nap on trees, enjoy the scratch posts, or watch birds from the windows.
Cat Condo pricing is $25.99 per night.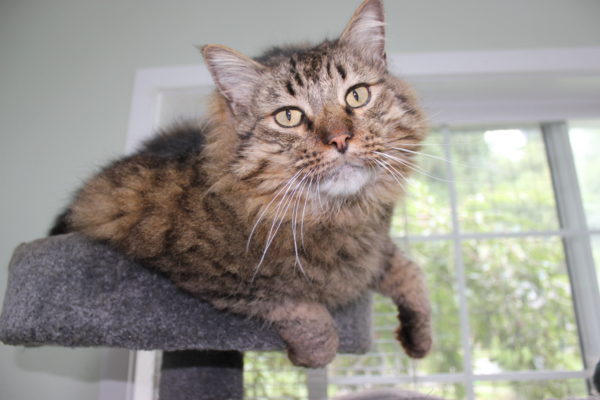 Schedule your pet's reservation today!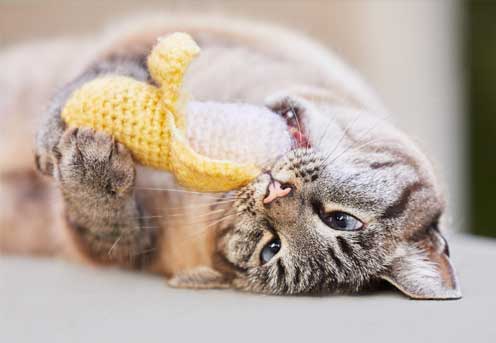 Each kitty guest checks in to their own condo unit with a view and a fresh "cozie bed." We welcome you to bring blankets or beds from home.
Our kitty guests have access to dry, grain-free, cat food all day. In the evening they receive a tasty treat of canned food of varied flavors each night. You may bring your pet's special diet, or particular delicacies if desired. We will feed your kitty as directed. Please bring enough for an extra day or two, in case your plans change.
Health
Flea Policy
We have a "no flea" policy. All Guests are examined for fleas upon arrival. If fleas are found, they will be given a flea bath (fee will be assessed) before entering the guest rooms.
Vaccinations
We require all guests to be up to date on their inoculations. Kitty guests need to have their vaccinations for upper respiratory within the past 3 years. Contact your veterinarian for their advice on when to get their inoculations.
Medications
While a kitty guest is staying with us, we will give medications as required. For cats that are hard to medicate or for those cats who need extraordinary meds (i.e. insulin injections) there is an additional charge.