We encourage you to stop by our pet lodging facility and visit with the staff.  Get acquainted with the people who will be caring for your pet. Ask questions. Discuss any qualms you may have about leaving your pet.  We appreciate your frankness and interest.  Here are some of the things that you can do before bringing your pet to stay with us:
Make sure all immunizations are current.
Be sure to inform the pet resort personnel of any special habits or medical needs your pet may have, such as a history of epilepsy, or a fear of thunder or fireworks, etc.  This will aid in keeping your pet healthy and happy.
Make sure that you know our hours of operation.
Discuss any medication or special care your furry baby might need.
Make sure to reserve your pet's activities including Group Play, Individual play, Pool time; which gives your dog a lot to look forward to while they stay with us.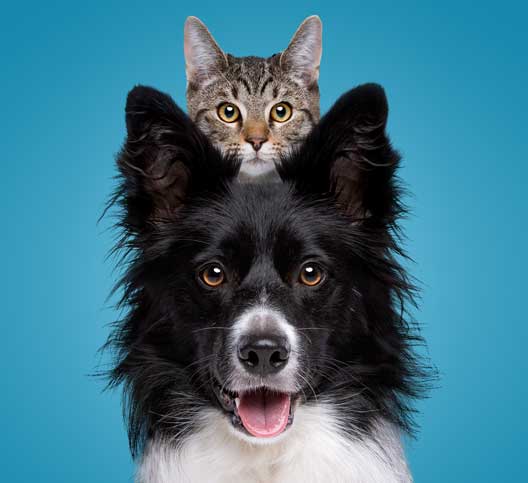 Dogs
Vaccination against Distemper/ParvoVirus given within the last 3 years, or following the protocol designated by your vet.
Vaccination against Rabies, as the law requires, depending on the age of the dog.
Vaccination against Bordetella (Canine Cough) given in the last 12 months, following the protocol designated by your vet.
Please make sure to speak to your Vet about vaccinations for Canine Influenza.
We can give medical injections to our guests who are on that medical regimen, extra fees will apply.
Cats
Vaccination against Upper Respitory Disease given within the last 3 years, or following the protocol designated by your vet.
We can give medical injections to our guests who are on that medical regimen, extra fees will apply.
VIP - Pet Health Coverage
Mandatory $1.00/ per day charge per visit per pet
VIP is a proactive "sick pet care" protection program to cover unexpected illnesses or injuries while your pet is boarded at Peninsula Pet Lodge. We offer it as a natural expansion of our commitment to provide our pet clients and their owners with the best possible service and experience. All boarded pets are required to have this coverage. Your pet will be covered for up to $500.00 in medical expenses. A pet is covered for the duration of its stay at Peninsula Pet Lodge and up to 3 days after the lodging departure date.
Coverage: The program covers any unexpected illness or injury during your pet's stay, or within 3 days of your pet's departure from the facility.
Non-Coverage: The program does not cover any pre-exisiting or chronic health or medical conditions.
Help Make Your Pet's Stay More Comfortable
Your Pet's Personal Belongings

We encourage you to bring something familiar from home to help your pet feel more comfortable while they stay with us. You can bring any bed, blanket or toy from home. Make sure you put your pet's first and last name in permanent marker on the items you bring. If you can't put your name on it, it's probably not a good idea to bring it. Please don't bring your pet's most favorite toy; sometimes toys are lost, misplaced or eaten by another dog. We do not need food dishes or leashes while your pet stays with us.
Your Pet's Food
We highly recommend bringing your dog's own food for them to eat during their stay. Drastic food changes can cause pets to have a lack of appetite, an upset stomach or even diarrhea. Please bring enough food for an extra day or two, in case your plans get changed. We do provide premium food at no extra charge if you don't bring your own food from home.
Deposit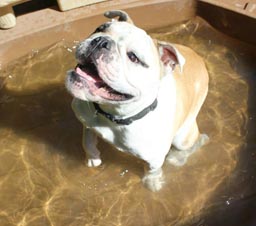 We require a pre-paid, non-refundable deposit for first-time boarders at our facility to hold your reservation, $60 deposit for a dog, $35 for a cat. Cancellations must be made 48 hours in advance to receive credit for deposit, which must be used within 3 months on any services at our facility. It can be any form of payment you choose but needs to be paid at the time your reservations are made. The deposit made will be deducted off the final bill. You will have the ability to make a secure online deposit at the time of your online reservation using Paypal. You won't need a Paypal account, just a credit card is fine.
Securing a Reservation
Payment is required in full at the time of discharge. We require a deposit for first-time clients, long-term lodging and reservations made for a holiday. If you need to change or cancel a holiday/vacation period reservation, you must notify us at least 7 days in advance, or cancellation fees will apply. Changes or cancellations to a non-holiday/vacation period reservation must be made 3 days in advance or cancellation fees will apply.
We accept payment in the form of cash, checks, debit cards, Visa, MasterCard or American Express.
Reservations Made In Advance
We ask that reservations are made as soon as possible. Space is limited, especially during the holidays, weekends and if you want your pet to stay in a luxury suite. If your pet has not stayed with us before, we'll need our Lodging Policy Agreement filled out before reservations can be made (see above). New clients are asked to make a tour of our facility before booking a stay, we want you to be completely assured that you're leaving your loved one in good hands.
If your pet should require medical attention while in our care, our customary procedure is to contact your veterinarian. Should the nature of your pet's illness require an office visit, we reserve the right to utilize our on-call veterinarian, depending upon the illness and the travel required to access your veterinarian. Please provide us with a phone number where you or the person you designate can be contacted in the event of an emergency.
Medications
If your dog requires regular medications we will be glad to administer them while they are staying with us. Extraordinary medications (i.e. injections or other difficult-to-administer medications) are charged extra for administering.
Flea Policy
We have a "no flea" policy. All Guests are examined for fleas upon arrival. If fleas are found, they will be given a flea bath (fee will be assessed) before entering the guest rooms.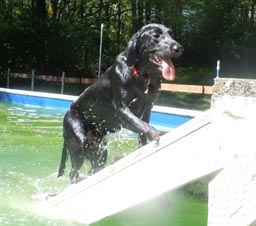 Guests are welcome to check-in or check-out any time during business hours.
Guest rooms are charged full day upon arrival.
Customers are charged per day the pet is at our facilities, NOT a 24 hour period (just like a hotel).
Sunday is an automatic day charge.