Dog Boarding Activities
Today's family pets are extremely social. That's why activities and human interaction are such a critical part of their well-being. This is more important while they're away from home. We have found that activities provide a comfort to dogs. They become engaged and look forward to playing with furry friends. If your dog prefers hanging out with humans, our staff is eager to play fetch, go for stimulating walks or cuddle.
Optional activities and treats include:
Nature walks
Frisbee & ball catch
Pool swimming
Walking & jogging
Extra TLC cuddle time
Movie night
Story time
Warmed blanket
Bed time tuck-in
Night walks
Business walks

Bizzy bones
Barksicle ice cream
Holiday meals
Bark-B-Que
Pupsicle
Gourmet cookie
Continental Breakfast
Pizza party
Pet picture
Signature bath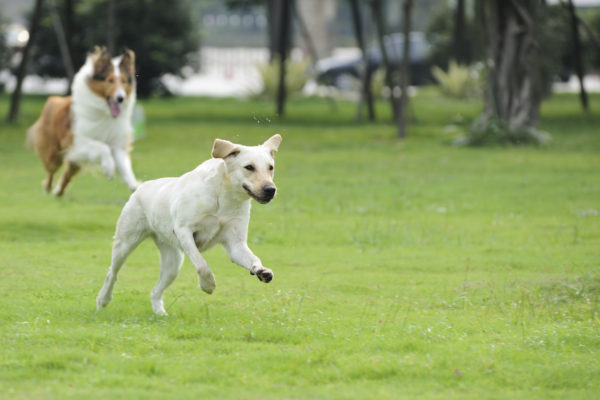 Activity Packages
Because activities are so important to the well-being of dogs, we have bundled some of our most popular dog boarding activities into activity packages.
Our reservation specialists are happy to discuss our fun filled activity packages that your pet can enjoy during their stay with us. Call us to learn more.
Call one of our two locations get start your reservation.